Calvary Cemetery is open to all faiths and not exclusive to just one; the cemetery is owned and operated by Holy Name of Jesus, St. Clement and St. Dominic Parishes in Sheboygan. Our cemetery can be considered a park, a beautiful resting place for our loved ones who can be both honored and celebrated there. Calvary Cemetery is a special place and our mission is to keep it as such for generations to come.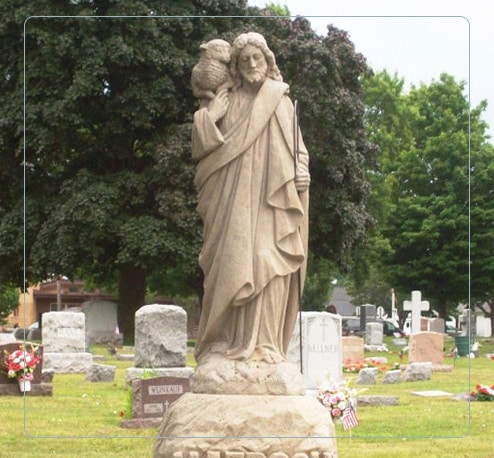 Calvary Cemetery Board of Directors
Rev. Jerome E. Listecki, Archbishop of Milwaukee, President
Rev. Matthew Widder, Vice President – North Side Parishes
Mr. Joe Brachmann – St. Dominic
Mr. Jim Grohskopf – St. Dominic
Dr. Jacob Gerend, Secretary/Treasurer – St. Clement
Mr. David Fischer – Holy Name of Jesus
Mr. Mark Deckert – Holy Name of Jesus
In our faith, Calvary Cemetery stands as an instrument of God's comforting and loving embrace.